High Point Class of 1966 50thReunion
Lost Sheep

Despite our best and continuing efforts, we have been unable to find a valid email or postal address for the people listed below.
If you know the contact information for these classmates, or if you know any to be deceased, please tell us at reunion@highpoint66.org. Please, tell these friends and classmates about the reunion website http://highpoint66.org. We want EVERYONE to be informed of this special reunion!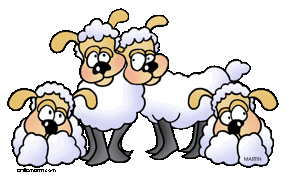 Last Name in 1966
Suffix
First Name
Nickname
Middle
Initial/
Name
Last Name Now
Barclay
Margaret
E.
Behnke
Jr.
Albert
H.
Brickhouse
William
Willie
E.
Brown
David
M.
Butler
Teresa
Eileen
Clark
Merrie
Mamie
Lucille
Clark
Richard
W.
Ellis
Bonnie
Nell
Flora
William
Fox
Larry
Francis
James
Reds
Edward
George
Patricia
Patsy
R.
McLanhan
Gurule
Susanne
Hrncir
Betty
Joan
Jorden
Joseph
T.
Karhula
Eeva-Riitta
Evie
Kelley
Kathleen
Kelley
M.
Kiernan
Robert
L.
Kirby
Karen
Jeanne
Howie
McGann
Marylou
Lou
Lester
Menzer
Linda
Mewborn
Michaels
Pamela
Merrill
Mitchell
Robert
Bob
Moschak
Linda
Nelson
Marion
H.
Haley
O'Connor
John
Jac
Reese
Jo
Jo
Ann
Stanton
Linda
P.
Temple
Ross
Edward
Uremovich
Christine
Tina
Marie
Ward
Linda
Jean
Heffelfinger
Wong
Marie
M.
Total: 32
This page was last updated on 30 September 2016. Please check back.